International Liberty
For a land-locked nation without many natural resources, Switzerland is remarkably successful.
One reason for the country's success is pro-market policy. Switzerland routinely scores in the top 5 according to both Economic Freedom of the World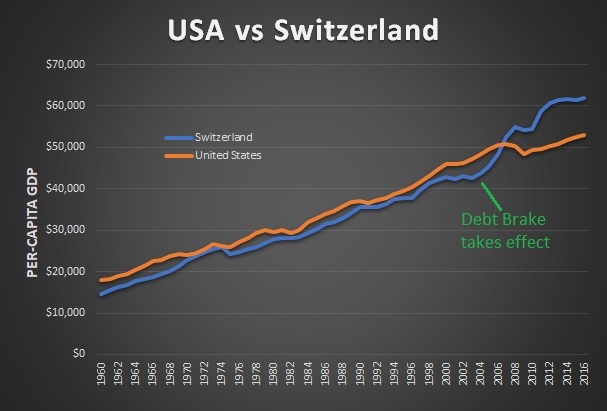 and Index of Economic Freedom.
More specifically, I'm a big fan of the country's fiscal policy, especially the "Debt Brake," which was imposed when voters overwhelmingly adopted the provision (84.7 percent approval) early this century.
There's always been a debate, however, whether Switzerland's good outcomes are because of the debt brake, or because of some random reason, such as the sensibility of Swiss voters.
Three academic economists, Michele Salvi, Christoph Schaltegger, and Lukas Schmid, investigated this issue in a study for Kyklos, a scholarly journal published by the University of Basel.
A prominent means to prevent excess debt accumulation is the use of fiscal rules. In fact,fiscal rules…
View original post 593 more words