International Liberty
Most Republicans and Democrats have a self-interested view of divided government.
They obviously prefer if their party controls everything. After all, that's how Republicans got tax reform in 2017 and it's how Democrats got Obamacare in 2010.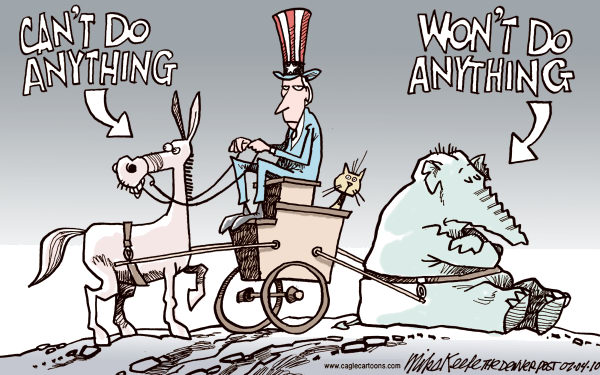 But they also like gridlock if that's the only way of stopping the other party from wielding all the power.
Which is why Democrats liked gridlock after the 2018 election (they won the House of Representatives) and Republicans are going to like gridlock after the 2020 election (assuming they hold the Senate).
But what about those of us who want more economic liberty? Is gridlock good or bad?
As a matter of political economy, gridlock is good because it is harder for politicians to do anything when there's divided government. Indeed, America's Founders created a "separation of powers" system precisely because they wanted "checks and balances" to limit the power of politicians.
That's…
View original post 352 more words