International Liberty
Previous editions of the case for capitalism (Part I, Part II, and Part III) have focused on big-picture analyses of markets vs statism. Today, let's look at a specific product that free enterprise has delivered.
Younger readers may take smartphones for granted, but I was born during the Eisenhower Administration and grew up with no Internet, no cell phones, and clunky government-sanctioned telephone monopolies.
So I'm still sometimes amazed at how quickly smartphones have evolved. As shown by this image, dozens of bulky products now exist in the a device not much bigger than a checkbook (younger readers may not even be familiar with those!).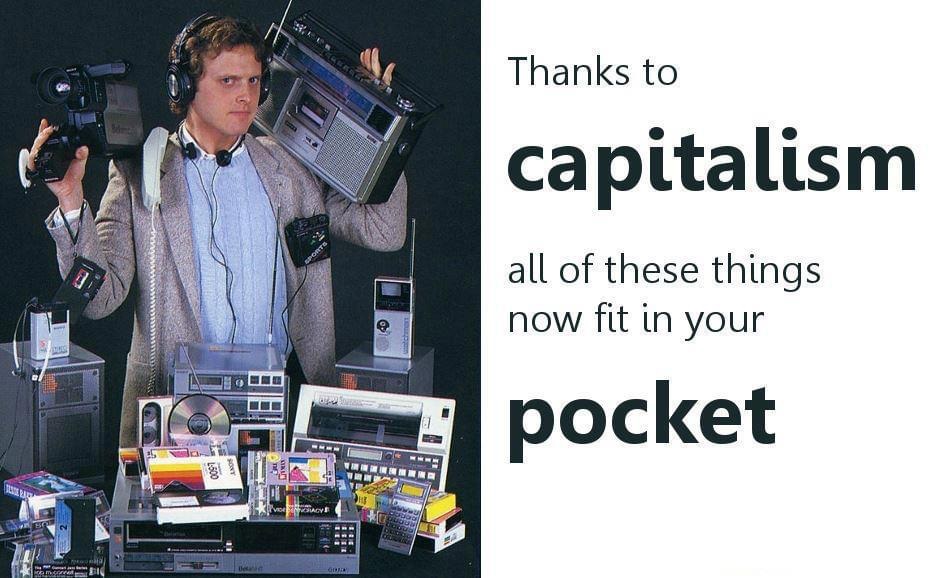 In an article for the American Enterprise Institute, Bret Swanson explains what has happened.
"What would an iPhone have cost in 1991?" The purpose is to measure — at least in a rough way — the progress of technology by looking…
View original post 297 more words