International Liberty
Back in 2015, just five years ago, it seemed like entitlement reform might happen.
Republicans in the House and Senate voted for budgets based on much-needed changes to Medicare and Medicaid. That was only a symbolic step with Obama in the White House, to be sure,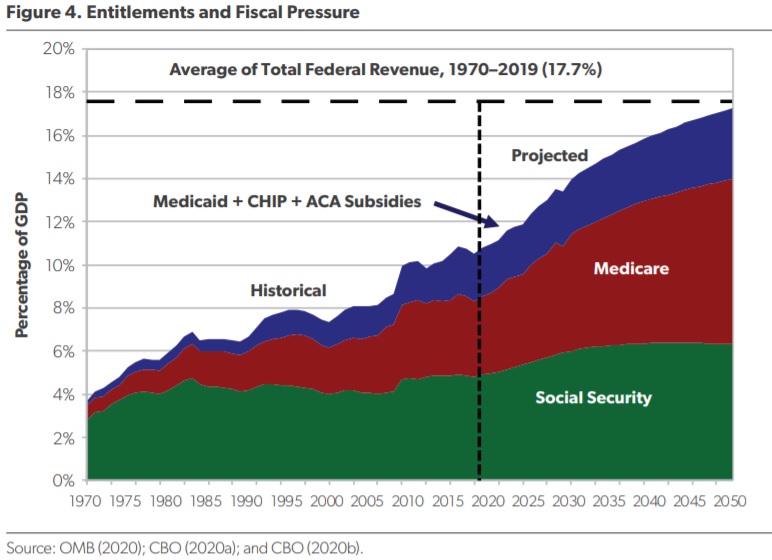 but the presumption was that actual reform would be possible if Republicans controlled both the White House and Congress after the 2016 election.
The good news is that the GOP did wind up in control of Washington.
The bad news is that Donald Trump was in the White House.
Given his unfortunate views on government spending, that killed entitlement reform for the past four years.
And now Biden will be in the White House, and he wants to expand those programs, so that presumably kills reform for the next four years.
But does that change the fact that the programs should…
View original post 598 more words