The Mad Jewess
Democrat LIARS Call Most GOP Leaders, "Hitler/Fascist" For Decades. Goldwater: 'Fascist'. Reagan, Walker: 'Hitler/Fascist' ETC!
Every GOP leader the Dems hate (which is ALL of them) is "Hitler" & "Fascist". For many years, they use these terms, loosely. And, that is their driving force—every single time there is a potentially strong GOP leader. Every. Single. time. They attack—every, single day.
The stupid Democrats called Goldwater a "fascist".
*CRANSTON, R. I., July 18, 1964 (AP)—Mayor James V. Diprete Jr. of Cranston, a Republican, called Senator Barry Goldwater today a "fascist who is threatening to take over this country by dividing the American people against one another." NYTimes archives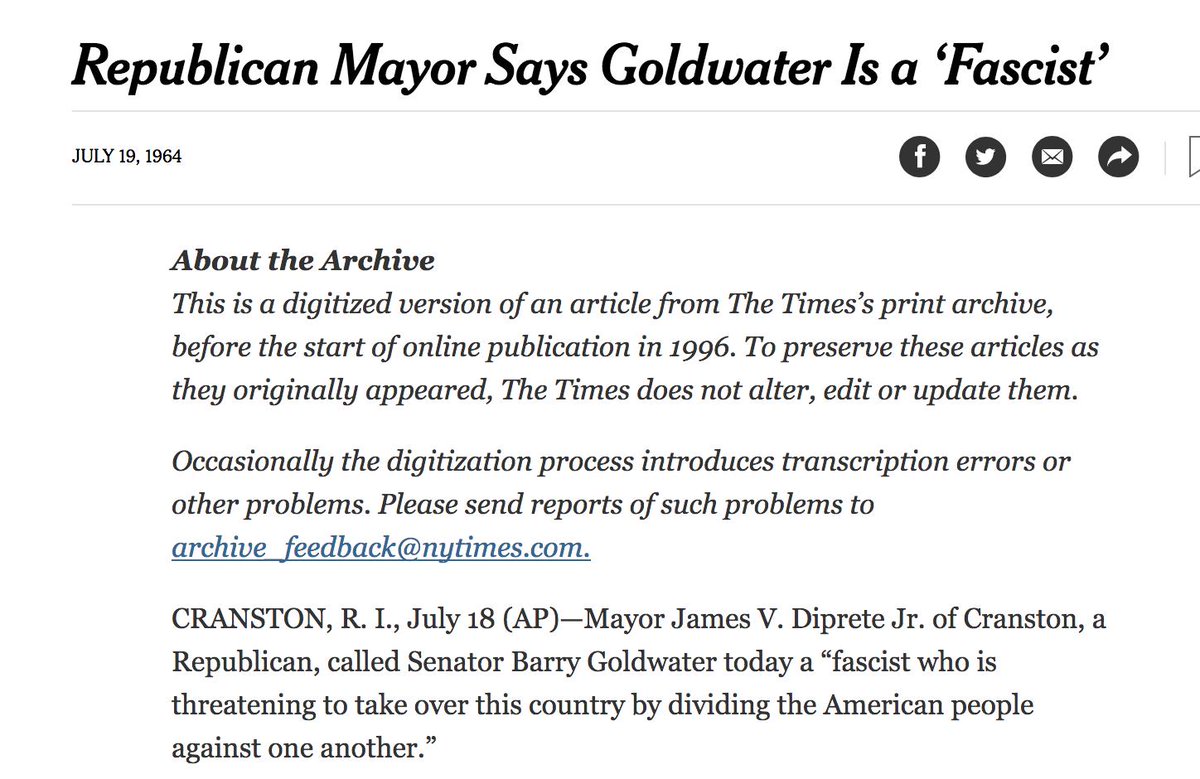 Later on….The lunatic, Left called Ronald Reagan a "Fascist" NY Sun article
"There is a scent of fascism in the air," the ad pronounces, warning that a second Reagan term would unleash "more bigots and chauvinists."

*Democratic Rep. William Clay…
View original post 534 more words