International Liberty
Even though I agree with the "nanny state" crowd on a few issues (sugary soda and cigarettes are not healthy, for instance), I oppose their efforts to impose their preferences using government coercion.
Especially when their initiatives lower our quality of life.
Call me crazy, but I don't like having to flush a toilet more than once.
And I really don't like modern gas cans that spill gas all over the place as I'm trying to refill a hot lawnmower (immolation doesn't seem like it would be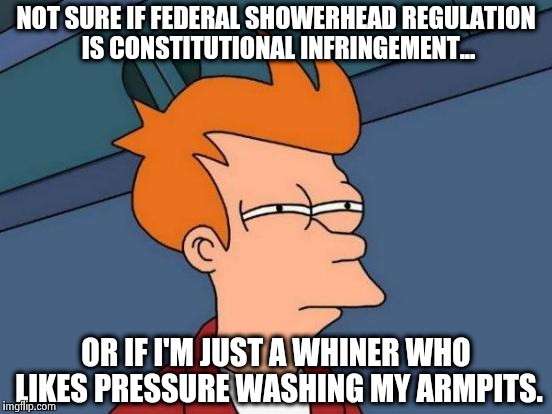 a pleasant experience).
But what's really annoying is going to a hotel that has installed low-flow showerheads, or visiting with someone who has that type of showerhead in their home. At the very least, it means you will spend at least twice as much time as normal to…
View original post 342 more words