International Liberty
According to the Fraser Institute's Economic Freedom of North America, the most economically free jurisdiction in North America used to be the Canadian province of Alberta.
But Alberta then slipped and New Hampshire claimed the top position. And, according to the the 2020 edition of Economic Freedom of North America, the Granite State is still the best place to live.
But since most of my readers are from the United States, let's focus just on American states, and specifically look at how they rank based on the policies they control.
On this basis, you can see that New Hampshire is in first place, followed by Florida, Virginia, Texas, and Tennessee (if you're looking for a common thread, four of the five have no state income tax).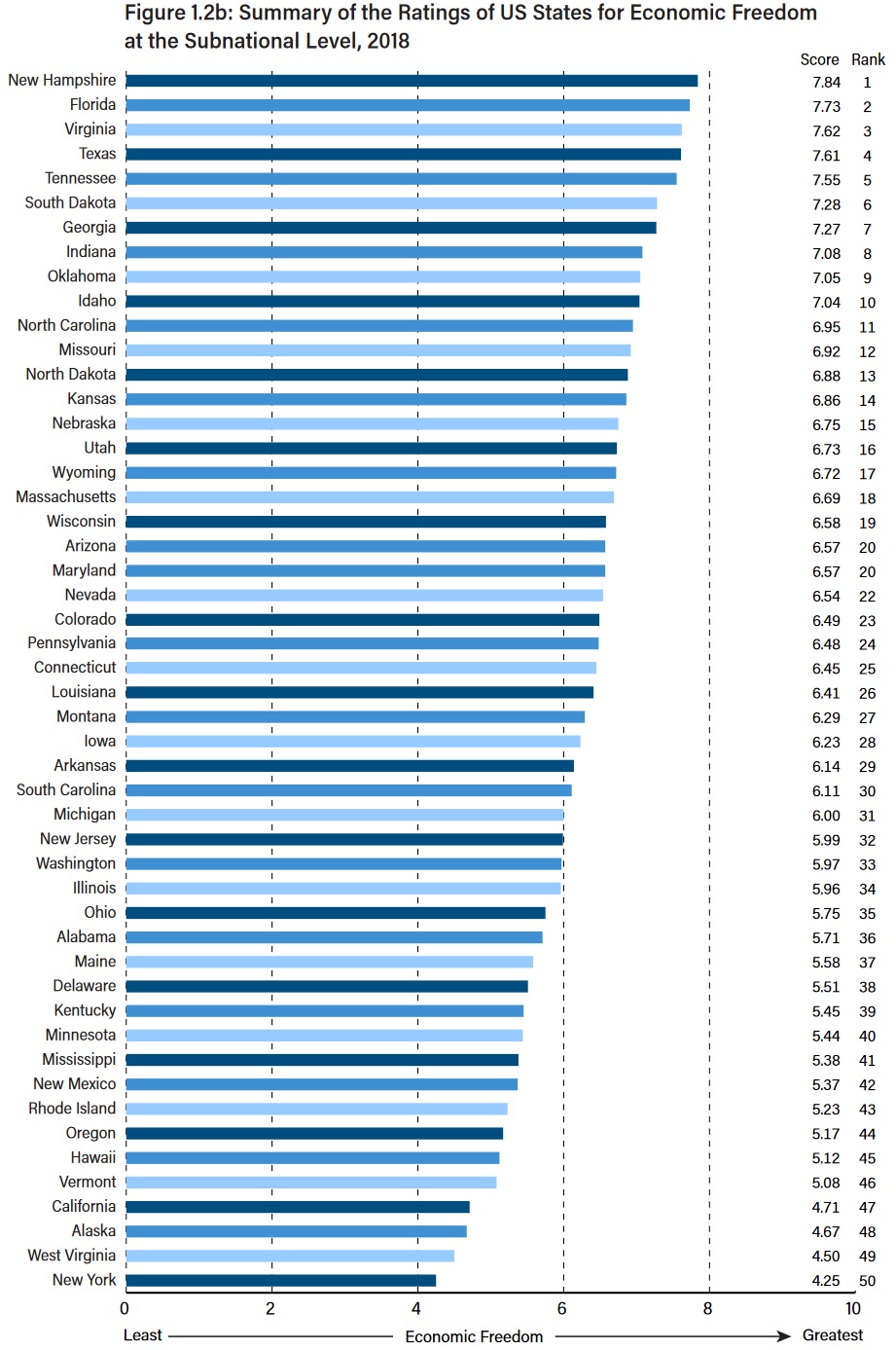 Here are some highlights from the Fraser Institute's summary.
Economic Freedom of North America 2020…measures the extent to which…individual…
View original post 595 more words