International Liberty
Since both political parties have sent good and bad people to the White House, I don't think it makes much sense to compare all Democratic presidents vs all Republican presidents.
But we can learn a lot by looking at the track record of specific presidents. I've done that with several past chief executives (Wilson, Hoover, FDR, Nixon, Reagan, Bush I, Clinton, Bush II, and Obama), and today we're going to assess Trump's performance.
The bottom line, as you can see from the chart, is that he did really well in some areas and really poorly in other areas, so his overall record was flat. Or perhaps slightly negative.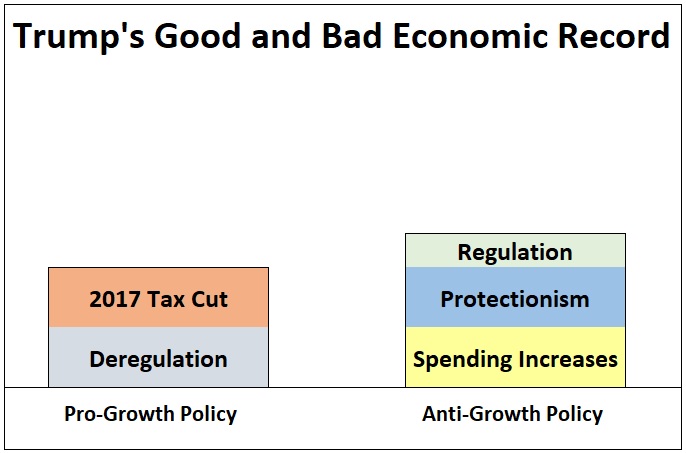 The bottom line is that Trump was good on taxes and bad on spending and trade.
And there were some very positive moves on regulation, but they were partly…
View original post 780 more words