International Liberty
Whenever I'm asked to give an example of a powerful and persuasive visual, I always have an easy answer.
The late Andrew Coulson created a very compelling chart showing that huge increases in money and staff for government schools have not led to improvements in educational outcomes.
All rational people who look at that image surely will understand that we're doing something wrong.
And if they review the academic evidence on government spending and educational results, they'll definitely know we're doing something wrong.
The international data, by the way, tells the same story. Which is especially disheartening since Americans taxpayers spend much more on education than their counterparts in other developed nations.
Let's further investigate this issue.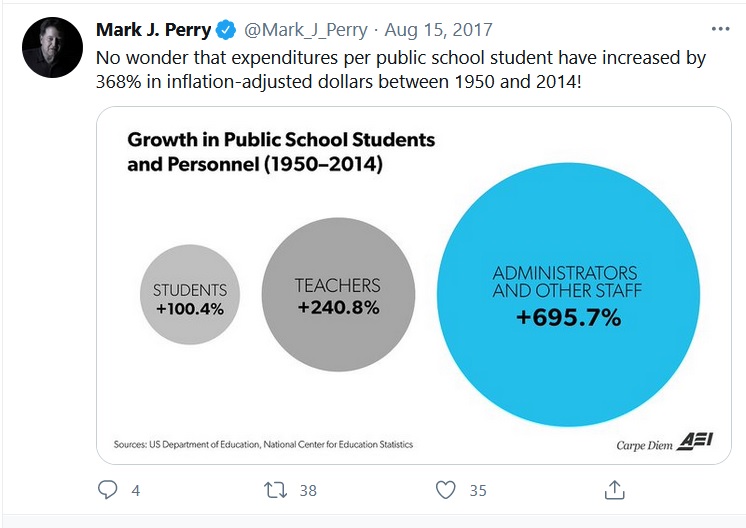 I came across a 2017 tweet from Mark Perry that gives us another way of looking at the numbers.
He reviewed 64 years of data and found that government spending on…
View original post 623 more words