International Liberty
I have mixed feelings about China's economic policies.
During the 1950s, 1960s, and 1970s, China was horrifically impoverished because of socialist policies. According to the Maddison database, the country was actually poorer under communism than it was 1,000 years ago.
But there was then a bit of economic liberalization starting in 1979. As a result, there's been a significant increase in living standards and a huge reduction in poverty.
That's the good news. And I sometimes use China's post-1979 growth as an example of how even a modest bit of pro-market reform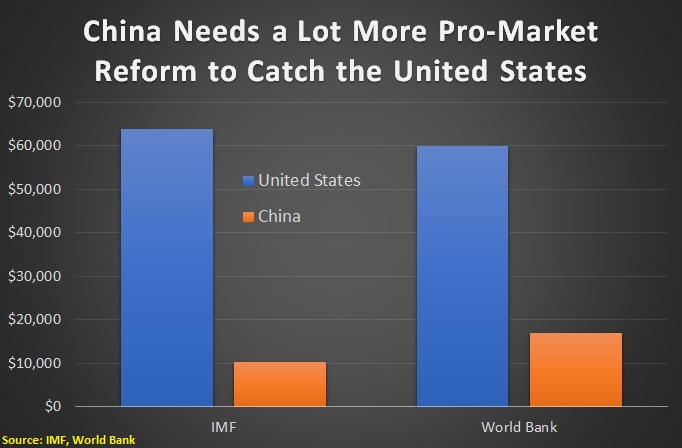 can generate positive results.
The bad news, though, is that China is still a relatively poor nation. Living standards are not only far below American levels, but per-capita economic output is also much lower than the levels in other East Asian nations.
Why hasn't China caught up?
In part, it takes time for…
View original post 680 more words