International Liberty
What nation serves as the most powerful example of how statism can wreck an economy and impoverish people?
Those are all good choices, but perhaps Argentina is the best example (or should we say worst example?).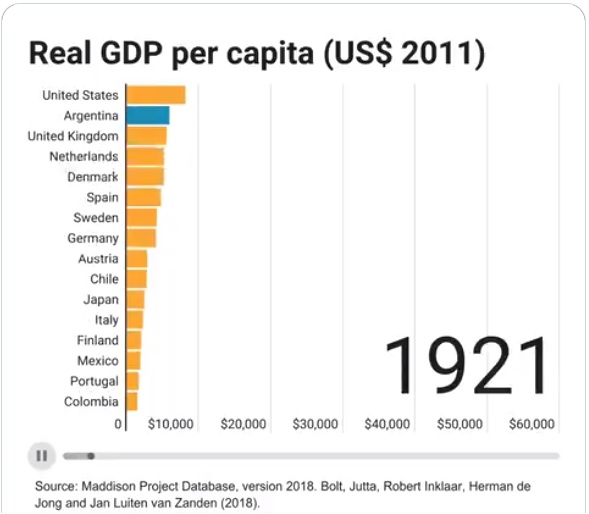 If you go back 100 years, Argentina was one of the world's richest nations. And, as recently as the late 1940s, it still ranked in the top 10 for per-capita economic output.
But then the nation veered to the left. Whether you call it Peronism or democratic socialism, there was a huge increase in the size and scope of government.
As you might expect, the results were terrible. Argentina since then has been the world's worst-performing economy.
But things can always get worse.
In an article for National Review, Antonella Marty points out that President Fernandez is doing his part to continue the…
View original post 726 more words