International Liberty
While it's true that every penny in the budget requires money to be diverted from the economy's productive sector, not all government spending is created equal when considering the impact on growth.
Some types of spending, such as redistribution programs, are doubly harmful to prosperity.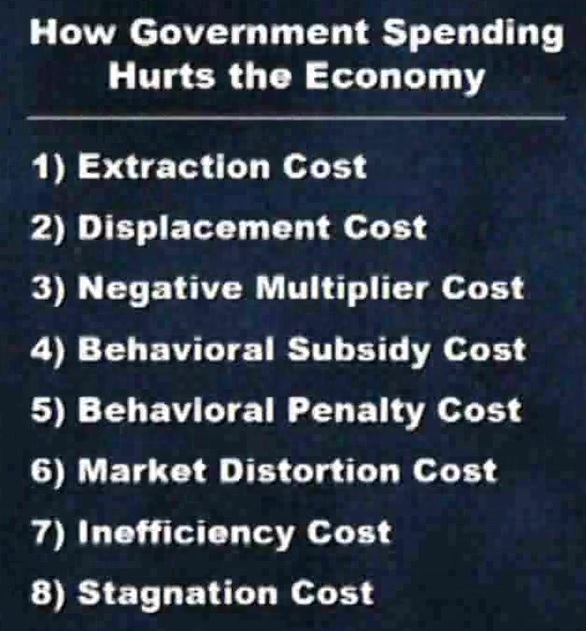 The economy is first hurt by the taxes needed to finance the programs, and then the economy is hurt because the programs give people incentives to rely on the government rather than work.
Other types of spending, however, require a cost-benefit analysis.
Consider the case of education. There are costs when politicians take money out of the private sector to finance education, but there are benefits from having an educated population.
That doesn't tell us how much to spend, of course, and it also overlooks equally important questions such as whether the money will generate better results if used to finance…
View original post 1,910 more words