Jim Campbell's
Comment by Jim Campbell
March 23, 2021
I'm not absolutely certain of the dates and timing, but it seems the FBI hasn't been worth a damn sincethe days of J. Edgar Hoover.
The secret life of J Edgar Hoover:[Source]
For half a century, the FBI director waged war on homosexuals, black people and communists.
Now, acontroversial film by Clint Eastwood is set to reveal some of the explosive truth about him. Here, his biographer Anthony Summers tells all.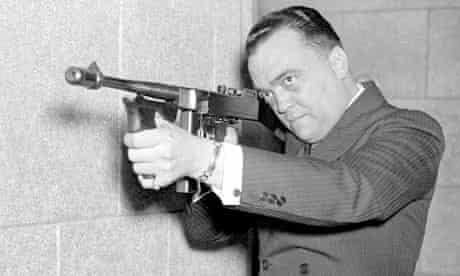 Long arm of the law: J Edgar Hoover in 1936. Photograph: New York Daily News Archive/Getty Images Anthony Summers Sat 31 Dec 2011
Hoover and his boyfriend would waltz around Hoover's apartment wearing a Tu Tu and ballet slippers.
Too date I have not been able to find out who was the ballerina, perhaps they took turns?
Want to find people who are completely FUBAR?
Look no…
View original post 500 more words