THE MARSHALL REPORT
ARE YOU READY? We are now through the line after a long wait at the theme park and finally the rollar coaster is here for us to get inside. Once inside and all strapped in…it will begin its climb to the top…..and you know what happens after that!
Ahh PRESIDENT TRUMP, I still remember what a real press conference looks like….what we have today are cartoons.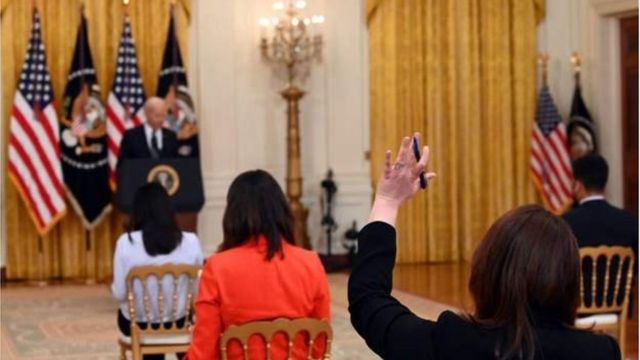 And this is called what? It reminds me of a second grade class with COVID mandates. Hand up, quietly and politely waiting. I can hear her thinking, "Pick me..Pick me".
Biden's first … they said real….press conference. I can't even describe this….except…nice chairs. Whose kitchen were they borrowed from?
North Korea Fires Missiles Again….Or Did They?
View original post 492 more words