The Mad Jewess
Shhh: 15,472 DEAD (Reported in EU Unions Data of Adverse Drug Reactions for COVID-19 Shots)
Please don't tell anyone that 15,472 people have perished from the killer Covid 'vaccine' in EU… You might hurt someone's delicate sensibilities…
Eudravigilance is just documenting reactions and deaths. You can knock your socks off thinking it is just a 'conspiracy'. I choose to believe the nobodies over the media sock puppets and the luciferian western governments. Sooner or later, you will know someone who was killed by the poison vaccine.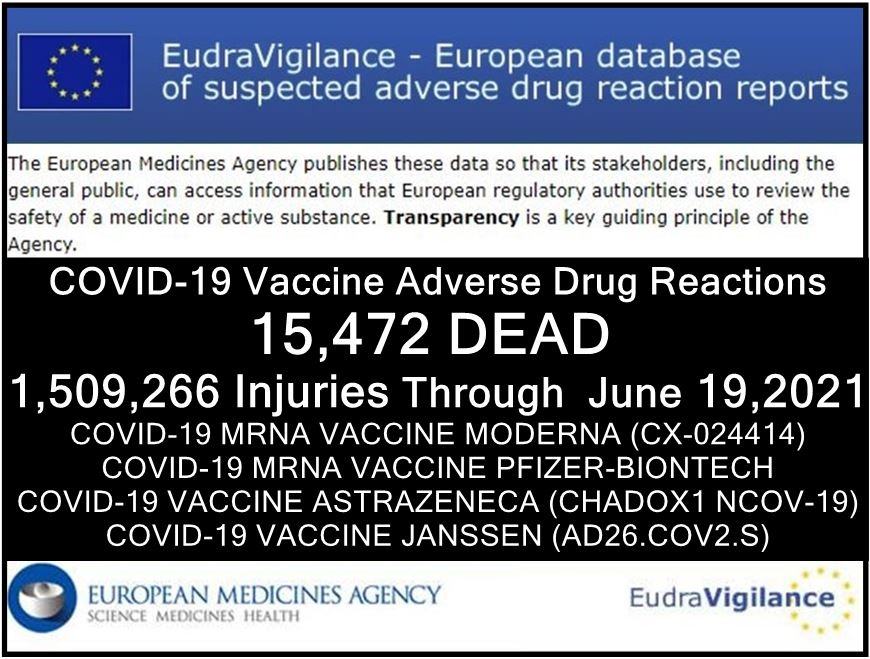 READ ABOUT THE PHARMA-GENOCIDE: 15,472 DEAD 1.5 Million Injured (50% SERIOUS) Reported in European Union's Database of Adverse Drug Reactions for COVID-19 Shots
I hardly ever see this reported anywhere. People don't want to ruffle the feathers of the Left wing murderers. Perhaps this is why my stats went from my already censored 2K-3,000 hits to 27 hits/views a day.