Jim Campbell's
Comment by Jim Campbell
July 29th, 2021
We must never forget that Obama tried to have this lefty approved for the Supreme Court of the United States when Congress was not in session so he could be properly vetted.
He tried to do so using a quirky rule that allows a 5 minute period between sessions when congress is not is session.
WASHINGTON, DC – July 28th The Guardian or Authority of Law, created by sculptor James Earle Fraser, rests on the side of the U.S. Supreme Court (Photo by Al Drago/Getty Images)
It's safe to say that for the most part all branches of the federal government are a mess.
Trying to blameit on our court system would not be correct.
Of course, he failed. [Source]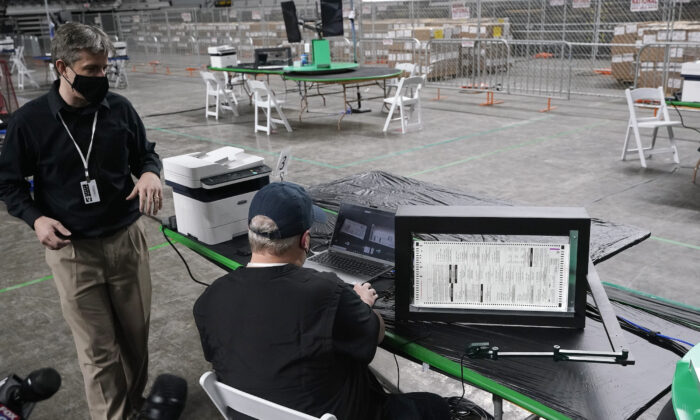 Cyber Ninjas owner Doug Logan (L) talks about overseeing a 2020 election ballot audit ordered by the Republican-led Arizona Senate…
View original post 837 more words