Jim Campbell's
Comment by Jim Campbell
August 16th, 2021
The question should not be how much did it cost but why our tax dollars were spent on this task in the first place.
Afghanistan: What has the conflict cost the US and its allies?
BBC News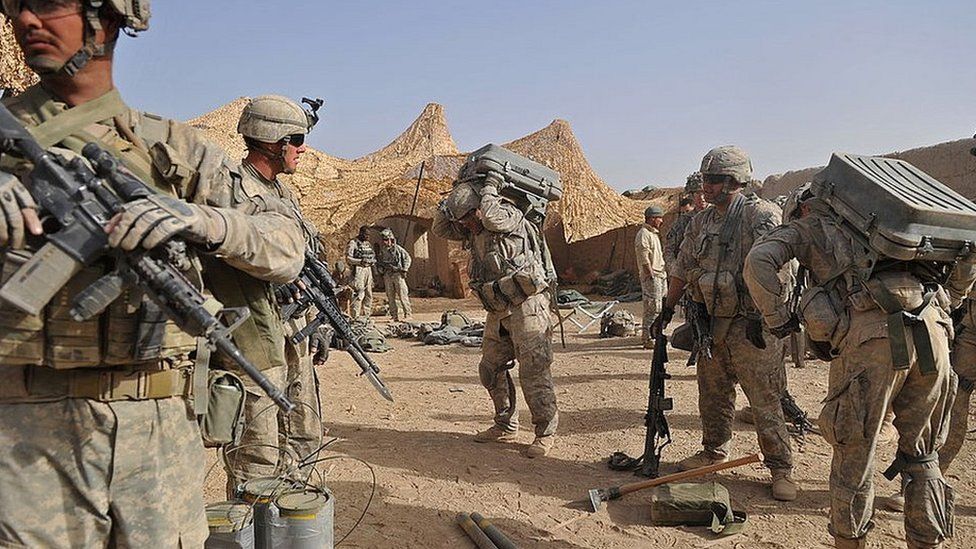 Getty image caption US forces have been in Afghanistan since 2001
With the withdrawal of foreign forces from Afghanistan and the takeover by the Taliban, we look at how much the US and its Nato allies have spent in the country in 20 years of military operations.
What forces were sent in?
The US invaded in October 2001 to oust the Taliban, whom they said were harbouring Osama Bin Laden and other al-Qaeda figures linked to the 9/11 attacks.
US troop numbers grew as Washington poured in billions of dollars to fight a Taliban insurgency and fund reconstruction, peaking at about 110,000 in 2011.
View original post 752 more words