Jim Campbell's
Comment by Jim Campbell
September 4th, 2021
What the FAA has supremacy over our military flight plans?
It seems to me through laser guided images provided by satellites or human intelligence provided bombs could have been dropped strategically one the most planes, tanks and other munitions as a serious going away president.
The the so called leaders of the Taliban and ISIS are enjoying their stay in the former presidents palace, why not flatten the place and more important why didn't we do so when we knew exactly where and when they were there?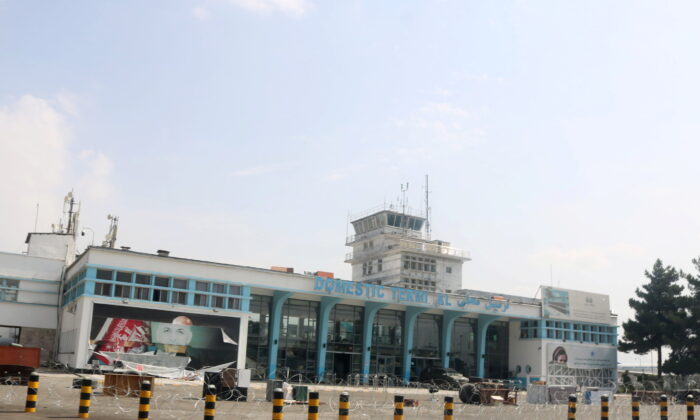 An empty domestic terminal is seen a day after the U.S. troops withdrawal from Hamid Karzai international airport in Kabul, Afghanistan on Aug. 31, 2021. (Stringer/Reuters) US News
The EPOCH Times
By Zachary Stieber August 31, 2021 Updated: August 31, 2021 biggersmallerPrint
U.S. carriers can't fly over Afghanistan unless they receive authorization, theFederal Aviation Administration…
View original post 361 more words