The Mad Jewess
Taliban Is Destroying Historic Fortress in Afghanistan Just Like The Leftists Do In USA With Statues & Memorials:
This is what the Commie-CRAT, satanic, demonic Leftists do here in the states. THEY are just like the Taliban. They call us the Taliban in their sick projections, but we sure don't tear down statues, memorials or fortresses and we sure as hell do not want the Taliban armed.
LEFTISTS ARE CURSED.THEY ARE JUST LIKE THE TALIBAN.
If this is not embedded correct, click this: o1t5edhore  ·
I CURSE LEFTISTS IN JESUS NAME.
I PRAY GOD WILL DESTROY DC AND ALL OF THE LEFTISTS AND THEIR COLLABORATORS.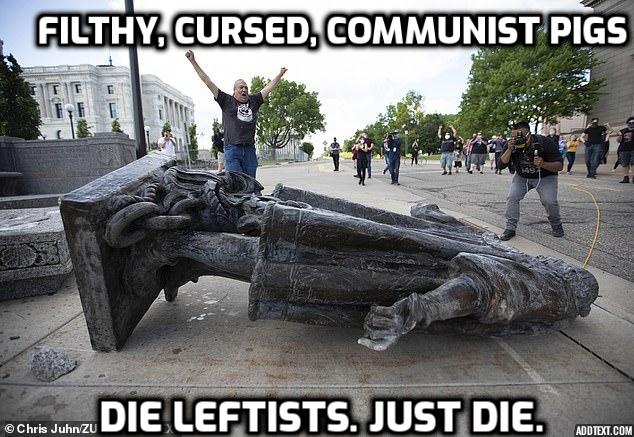 THE LORD WILL DESTROY THE DESTROYERS (The Leftists) OF THE EARTH (REV. 11:18)