Jim Campbell's
Comment by Jim Campbell
September 22nd, 2021
As the video below discusses, those who are refusing to receive the vaccination are for the most part younger members of the military.
Those who have made the military a career are use to following orders and are tending toward taking the vaccine.
We must also remember that today's military is an all volunteer military and if a member feels strongly he or she can opt out.
Like the vast majority of the current administration's delusions this and the ones listed below are unconstitutional.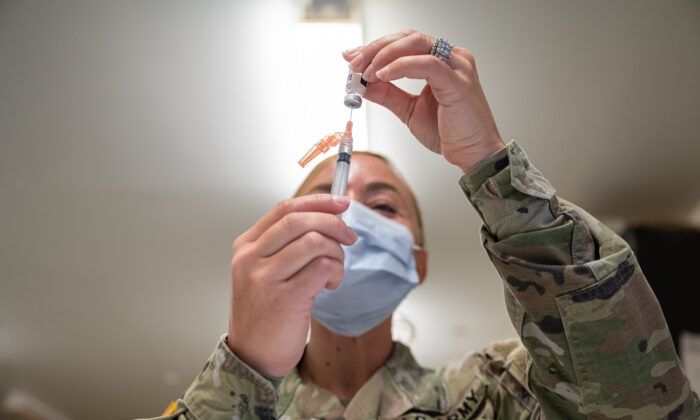 A technician fills a syringe with a Janssen COVID-19 vaccine in Fort Knox, Kentucky, on Sept. 9, 2021. (Jon Cherry/Getty Images)
Four Republican senators introduced a measure on Sept. 21 that would prevent the Pentagon from dishonorably discharging military service members who have opted to hold back from getting a COVID-19 vaccine.
The Senate bill, introduced by Sens…
View original post 552 more words