Jim Campbell's
Comment by Jim Campbell
September 6th, 2021
This appears to be happening in Red States.
Since Democrats are against voting measure, known as House Bill 294, and claim it would suppress the votes of some groups.
A federal emergency task force must be set up and put in place to make sure blue states which have the most electoral votes have their voting rolls put in accordance with federal law.
Remember, voter fraud can be a felony, those found to be involved must be put before a grand jury, if indited be tried and convicted.
52 U.S. Code § 20511 – Criminal penalties for voter fraud.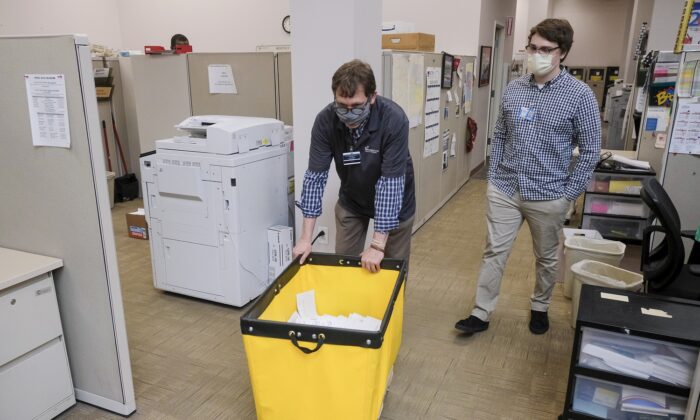 A staff member of the Franklin County Board of Elections sorts through, and de-stubs both mail in ballots and provisional ballots in Columbus, Ohio, on April 28, 2020. (Matthew Hatcher/Getty Images) US News
EPOCH TIMES
By Jack Phillips September 5, 2021
View original post 442 more words